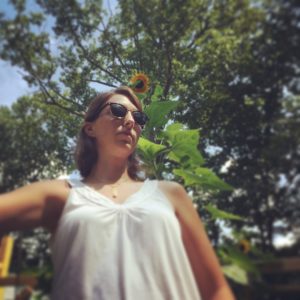 Jessica Harrold | Operations Manager
Jessica is our "yes" person. She's not afraid to jump in, learn, and try something new. She started with HireNetworks as a Business Intern in 2010 while completing her BS in Economics at North Carolina State University. During the internship, she was exposed to all facets of the business from recruiting and marketing to HR and finance.

In 2012, Jessica was hired on full-time as the Operations Assistant, where she continued to wear multiple hats acting as job poster, social media guru, Accounts Receivable Specialist, Payroll Correspondent, and anything else we could throw at her.

She's now the Operations Manager and her job has become more focused on Finance and HR, but she continues to support the team in any way she can. She's currently working from her home in the suburbs of Philadelphia where she lives with her husband and two dogs.

HireNetworks is based in the Raleigh – Durham area, and offers nationwide recruiting, staffing, consulting, and executive search services. 
Copyright © 2018 Hire Networks. All Rights Reserved