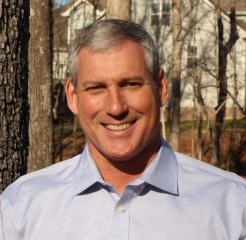 MICHAEL DOYLE // PRESIDENT
Michael leads the strategic direction for HireNetworks recruiting, sales and account management teams. His focus is to ensure the company delivers the highest level customer engagement to both clients and talent to enable business results.
Michael spent more than 20 years in various leadership roles with Manpower Inc. Prior to joining HireNetworks, Michael established Accrete Management, a consulting firm providing expertise in Leadership Management, Engagement and growth strategies for companies. He is a passionate executive with extensive experience in P&L management, people leadership, operational execution, organizational development, and sales/account management.
Michael holds a degree in Communications from North Carolina State University. He resides in the Raleigh area with his wife Amy and his two children.